Moderators: RichardA, DEALER1, Prin
Sr. Postwhore
Posts: 1735
Joined: Thu Jul 29, 2004 2:51 pm
Location: H-ville
Need to have a motor drilled for over sized engine studs. Last time I used Richards large drill press and worked pretty good. I would prefer to have it done on a milling machine — Bridgeport style. Want the clearances to be prefect. Anyone have a shop they know of?
---
Just chiming in with a idea for timesert use and if they have a jig for your setup like with LS and Northstar stuff. In case the machine shop thing doesn't pan out is all.
"Greater Love Hath No Man Than This, That A Man Lay Down His Life For His Friends" John 15:13
R.I.P. Brothers In Arms
"When you can do the common things of life in an uncommon way, you will command the attention of the world." -George Washington Carver
---
---
---
---
I should help pay for bandwidth
Posts: 3047
Joined: Fri Jul 13, 2007 11:54 pm
Location: Home
He's not retired yet. Just did some work on a BBC for my dad.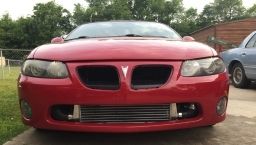 ---
I absolutely have no life
Posts: 19464
Joined: Mon Sep 15, 2003 11:34 pm
Location: Eternia
He's got my shit right now, he better not retire!

Dennis is unquestionably who I'd go to.
-Charles
97_ek wrote:Kill it with fire. Honda sux. Nobody cares about going fast around the ring. I'd rather have 700hp in a boat. Murica. Carry on
---
Sr. Postwhore
Posts: 1735
Joined: Thu Jul 29, 2004 2:51 pm
Location: H-ville
Thanks guys. Dennis can't do it suggested m&w machine shop
---
Sr. Postwhore
Posts: 1735
Joined: Thu Jul 29, 2004 2:51 pm
Location: H-ville
---
---
---